Inclusion Services
Together, we can create communities where everyone belongs!
At Between Friends, we believe that inclusivity is the cornerstone of a healthy and vibrant community. That's why we are excited to offer Inclusion Services through our Inclusion Partner Program to businesses and organizations who share our commitment to creating inclusive communities.
As an Inclusion Partner, you will:
Receive the support and resources you need to promote inclusion in your programs, businesses, and spaces. We will work closely with you to provide training, guidance, and resources that will help you create a more inclusive and welcoming environment for all.
Have access to a wealth of knowledge and resources that will help you foster a culture of inclusivity within your organization.
Opportunities to collaborate with other like-minded businesses and organizations to share best practices and strategies for promoting inclusion.
Receive recognition on our website and social media channels, including promotion to our members.
Inclusion Partnership Levels
We offer 3 different partnership levels. These levels provide opportunities for your business or organization to grow in your journey to inclusion that best fits your model.
We offer a range of partnership levels to accommodate different levels of commitment, from Inclusion Training Partner to Inclusion Pledge Partner and I.C.A.N! Partner.

Inclusion Training Partner
As an Inclusion Training Partner, you can start your inclusion journey by taking our Connect, Grow, and Belong training programs. These programs will equip you with the knowledge and skills you need to promote inclusivity within your organization.
Click Here for more information on our Inclusion training programs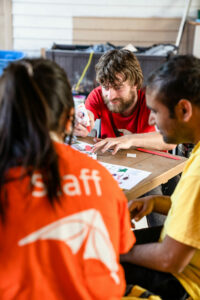 Inclusion Pledge Partner
As an Inclusion Pledge Partner, you can take your commitment to inclusion to the next level. By making a pledge to create a more inclusive environment, you'll receive additional support, resources, and services from Between Friends to help you achieve your inclusion goals. You'll also become part of our community of like-minded businesses and organizations who are committed to promoting diversity and inclusion.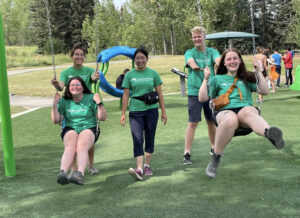 I.C.A.N! Partner
As an I.C.A.N! Partner, you can welcome people with disabilities into your programs with the support of Between Friends staff. This level of partnership is only available to organizations that run social, recreational, or volunteer programs.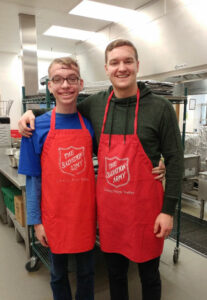 Together, let's create inclusive communities that celebrate diversity and promote belonging. Choose the level of partnership that works for you and let us help you make a difference today.
Interested in Becoming an Inclusion Partner?
Contact Us!